GATE Specialties
your worldwide source for quality gear!
Our Products
take a look at what we can deliver
GATE Specialties is your solution for equipment sourcing through our extensive worldwide network of suppliers. Brands and products on this site are just a sample of what we can offer. If you do not find a particular product, ask us. Chances are we already have it or know how to get it!

GATE Specialties is the exclusive distributor for 908 Devices' Safety & Security markets in the Benelux. 908 Devices is bringing the powerful capabilities of Mass Spectrometry out of the confines of centralized facilities and mobile laboratories. The company makes battery- operated, handheld, chemical detection tools, rugged enough to exceed military standards, and trusted enough for immediate action in the field.
GATE Specialties is the exclusive distributor in the Netherlands and Belgium of Pendar Technologies, from Cambridge MA in the United States. The Pendar X10 is a unique, revolutionary now way of Raman spectroscopy. The X10 is the world's first true handheld stand-off Raman spectrometer. For reliable and safe measurements up to 2 meters distance, on all kinds of chemicals, incl. dark and fluorescent chemicals!
GATE Specialties distributes DetectaChem's products in Europe. With a specific focus on the Benelux region. DetectaChem is a Texas, USA-based privately-held and DEA licensed company and manufacturer of rapidly deployable, handheld, intelligent, and easy-to-operate detection systems deployed globally. DetectaChem specializes in trace explosive and narcotic detection with highly accurate and patented automated colorimetric technology. The products are simple to use and maintain, yet sophisticated in function and design.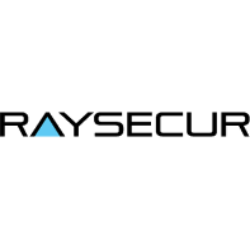 GATE Specialties is the exclusive distributor in the Benelux of the innovative and breakthrough MailSecur from RaySecur, from Westwood, MA in the United States. MailSecur™ detects and confirms the presence of suspicious powders, liquids, metal objects and (CBRN) IEDs in flat envelopes and small packages. This allows the device in the mailroom to intercept threats before they reach the office floor.
GATE Specialties is the exclusive distributor in the Benelux of the innovative and breakthrough reliable, fast Radionuclide detection from Codeac Solutions (Chicago, IL in the US). A complementary capability it provides a further means to confirm the presence of radionuclides that have feint gamma emissions. Codeac Solutions enables specificity it identifies each radionuclide with a distinct and calibrated color in under one minute.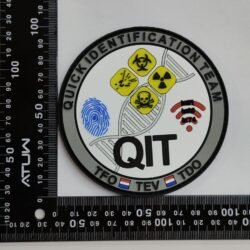 GATE Specialties creates exceptional quality embroidered patches, challenge coins and pins that can be used in a variety of applications. We have made patches for organizations, government agencies, military and law enforcement purposes. Patches are used for a multitude of purpose. Our products are created especially for your individual need. You can choose every shape, size or color. We are really looking forward to working with you!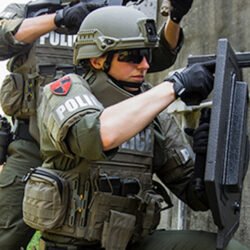 GATE Specialties offers a wide selection of many personalized promotional clothing products and we classify ourselves as a One-Stop-Shop for your personalized promotional clothing and apparel. We have extensive experience in working closely with our customers to find the perfect solution for them for the best quality product at the right price. Of course, all within a reasonable timeframe for production and delivery.