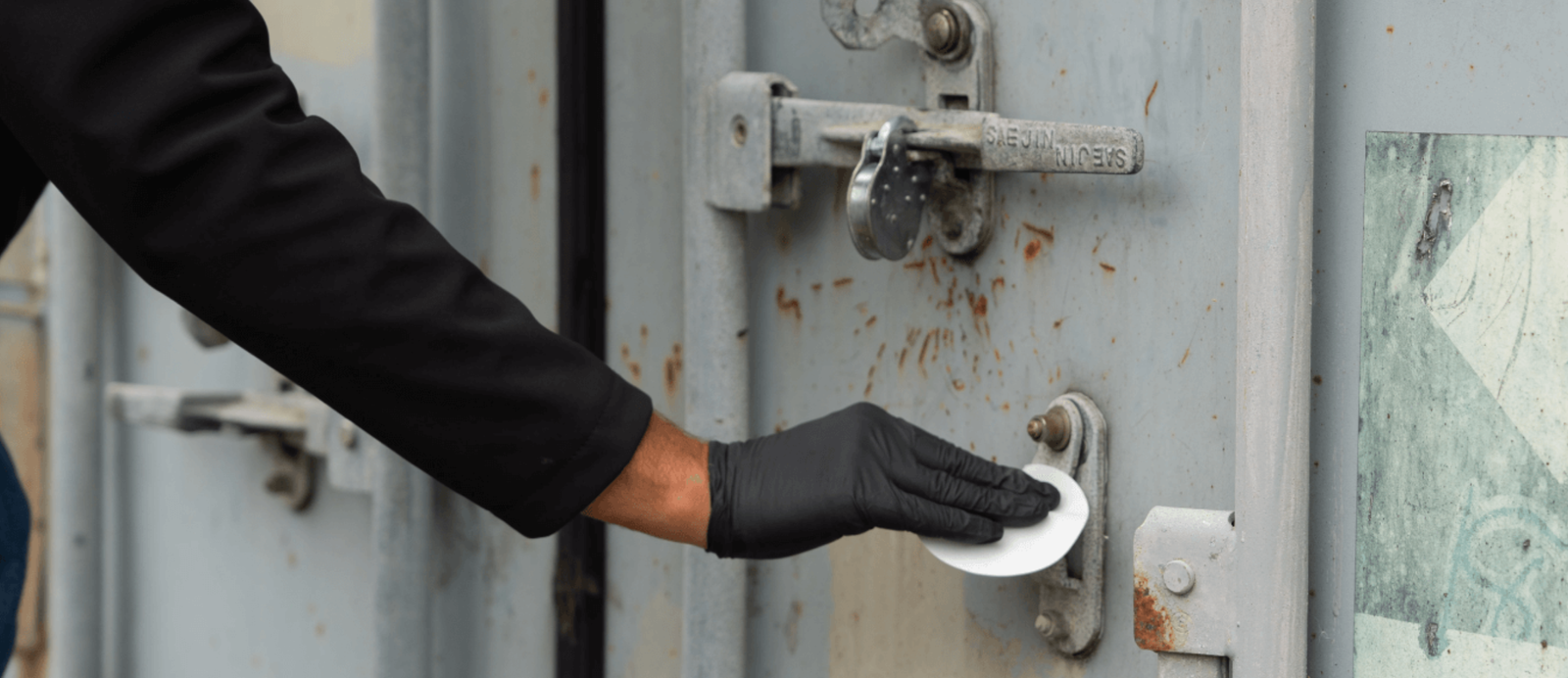 On-site detection
To use our tests the user simply wipes over the area suspected of contamination with a dry surface wipe, with a wet wipe or collects a water sample. They then apply our detection liquid solution to the dry surface wipe, or water sample.
Definitive results
If any nuclear matter is detected at or above trace level then a colour will show on the saturated surface wipe, wet wipe or water test in under one minute. The colour standard card is used to match to the detected matter.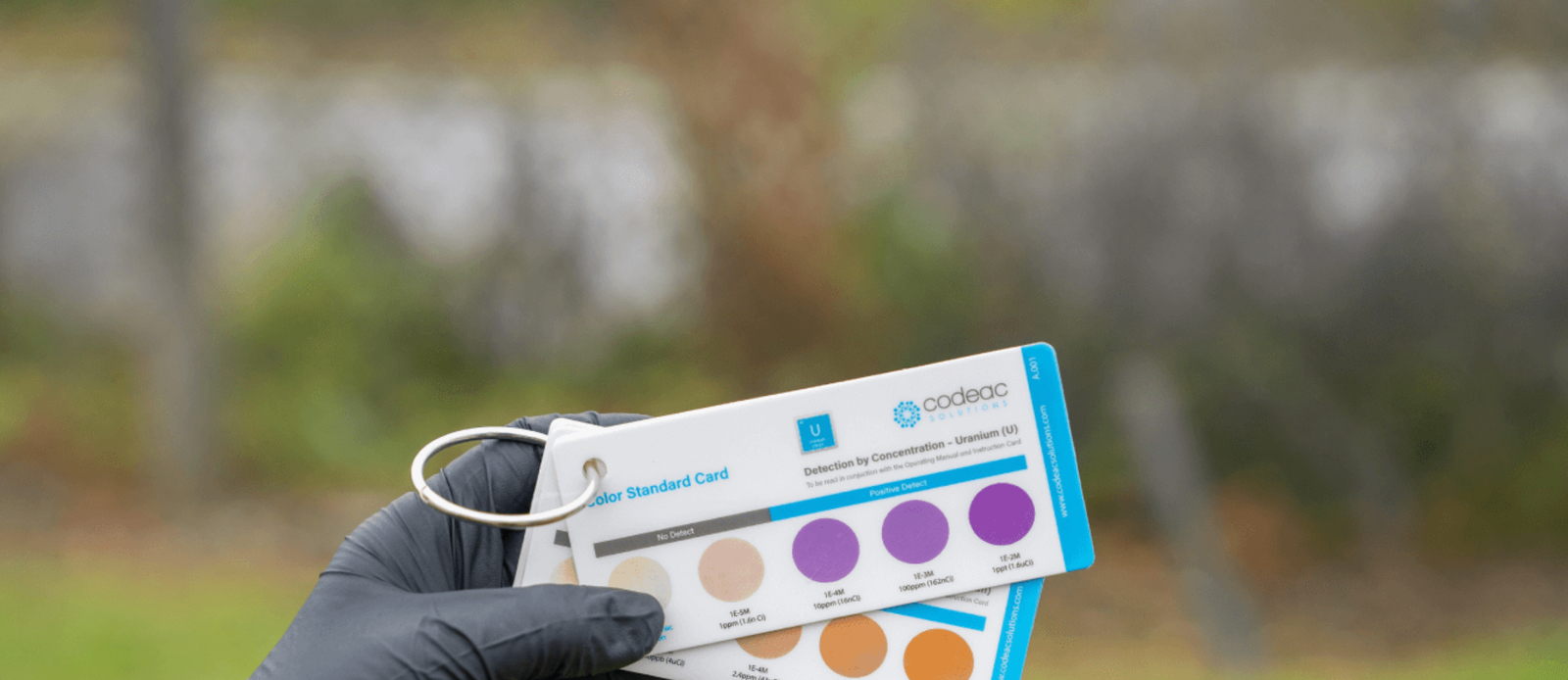 Simple and easy-to-use colorimetric detection
These instructions show how to use our Single Use Ampoules test in four quick and simple steps:
1
Wear appropriate PPE​
2
Remove Dry Surface Wipe and collect a sample from the area suspected of contamination.
3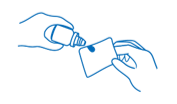 Apply Codeac Liquid Solution to the Dry Surface Wipe until the Wipe is saturated to the edges.
4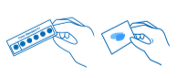 Allow 60 seconds for results and use the Color Standard to identify any colorimetric change or transition. A color change indicates a detection.
Codeac solutions detects these elements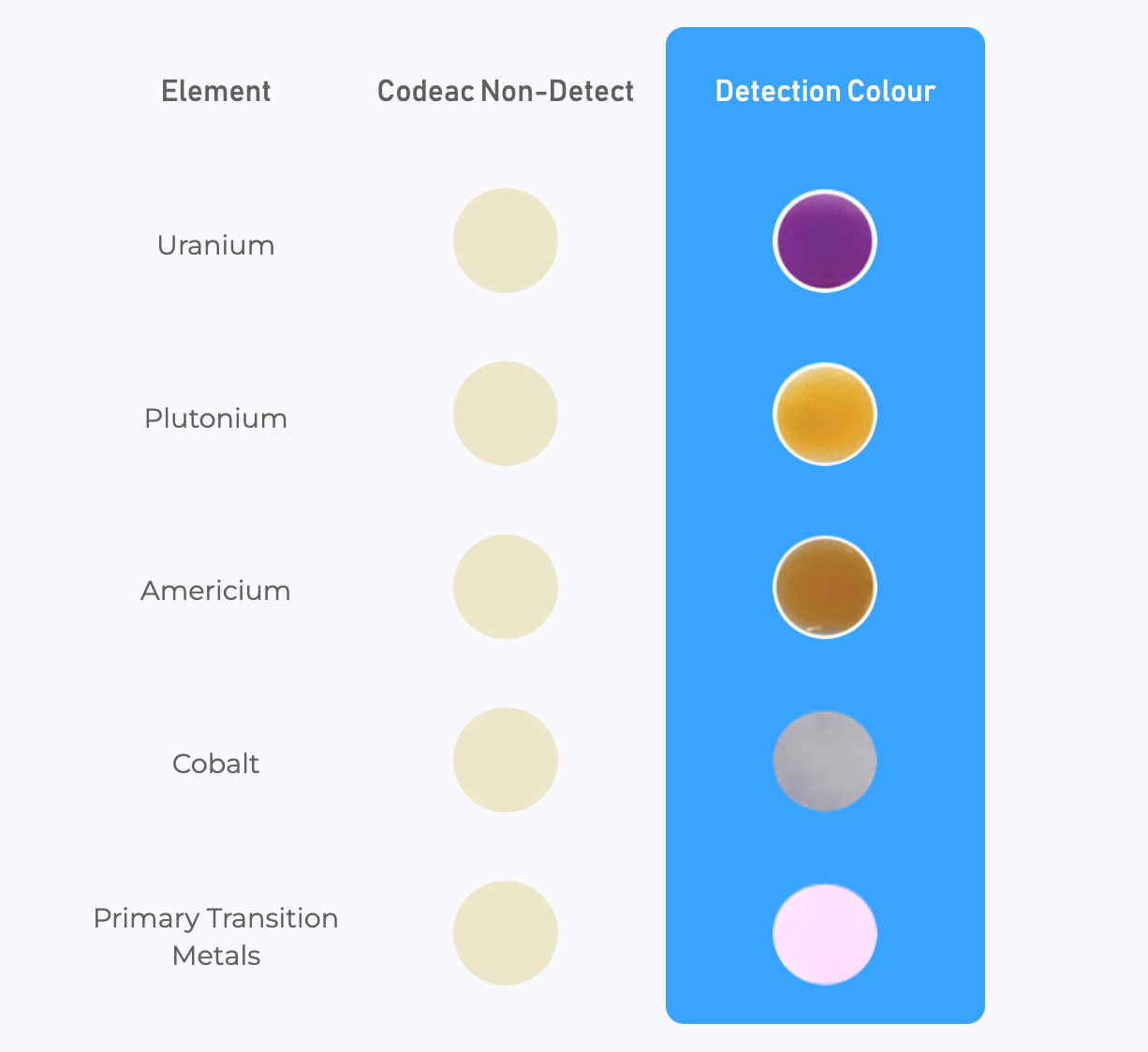 OUR PRODUCTS AND KITTING OPTIONS
MULTI USE BOTTLE (30ML)
Our versatile Detection Liquid Solution is available in 30ml (minimum 15 tests) or larger sizes in bulk. A screw tap bottle with a controlled drop dispersal.

The Multi Use Bottle Kits include: 
1 x 30ml Multi Use Bottle
1 x Instruction Card
1 x Permanent Marker
1 x Operating Manual 
4 x Individually bagged disposable gloves
5 x Disposal Bags
15 x Dry wipes within individually labelled bags
SINGLE USE DETECTION WIPES
A single use individually wrapped detection wipe test. The inner wipe is saturated with our detection liquid solution, enough for one test, with an outer foil tear protective sleeve. Available in custom sizes upon request.

The Single Use Detection Wipe Kits include:
15 x Single Use Detection Wipes
1 x Instruction Card
1 x Permanent Marker
1 x Operating Manual
4 x Individually bagged disposable gloves
15 x Disposable bags individually labelled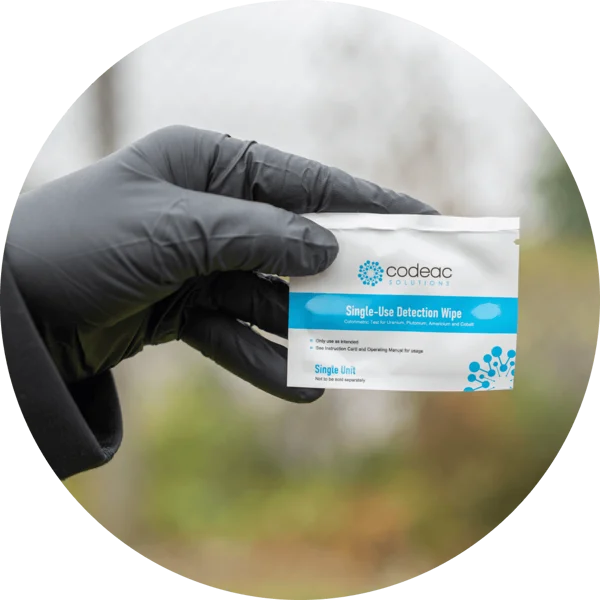 SINGLE USE AMPOULES
A single use ampoule contains enough of our detection liquid for one test

The Single Use Ampoules kits include:
15 x Single Use Ampoules
1 x Instruction Card
1 x Permanent Marker
1 x Operating Manual
4 x Individually bagged disposable gloves
5 x Disposal Bags
15 x Dry wipes within individually labelled bags
WATER TEST
Our water test allows liquid samples to be collected from water sources, puddles, taps etc to detect for contamination.

The Water Test Kits include:
5 x Beakers
5 x Filters
10 x Syringes
10 x Mixing Tubes with results label
10 x Codeac Solutions Detection Liquid
1 x Instruction Card
1 x Permanent Marker
1 x Operating Manual
4 x Individually bagged disposable gloves