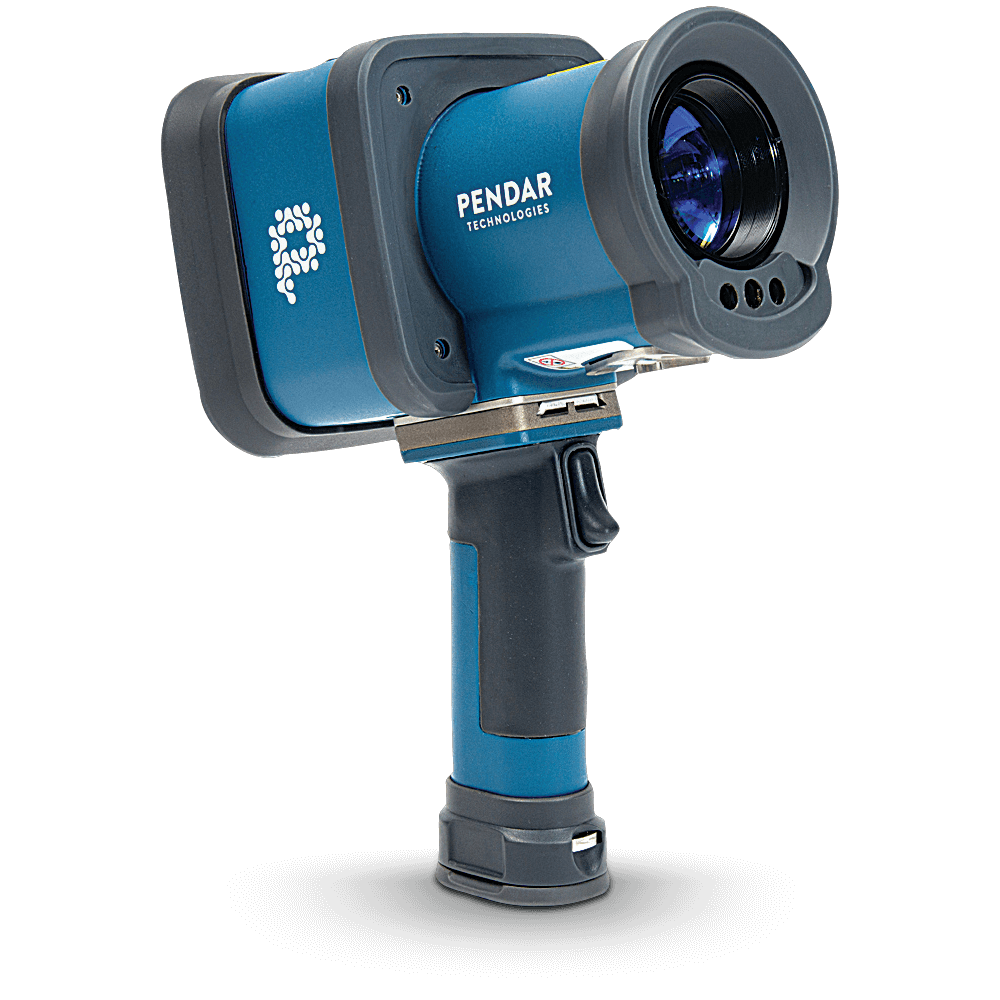 Breakthrough, standoff, Handheld Raman chemical identification for EOD, HAZMAT, Drug Enforcement, Forensics, and more.
With a standoff distance of up to 6 feet, Pendar X10 is a handheld Raman spectrometer that rapidly identifies hazardous chemicals including highly fluorescent, dark, and sensitive materials. Pendar X10 saves time, improves measurement reliability, and prevents exposure to dangerous substances while reducing the risk of igniting explosive chemicals. Point and shoot functionality identifies unknown chemicals, even deep inside containers and through translucent containers or windows. Innovative patented  technology greatly reduces the explosion risk when identifying dark powder and explosives. Pendar X10's smart algorithm enables rapid identification of white powders (5 to 10 seconds) and dark and fluorescent materials (~30 seconds.) Pendar X10 lets users reach farther, stay safer, and measure faster.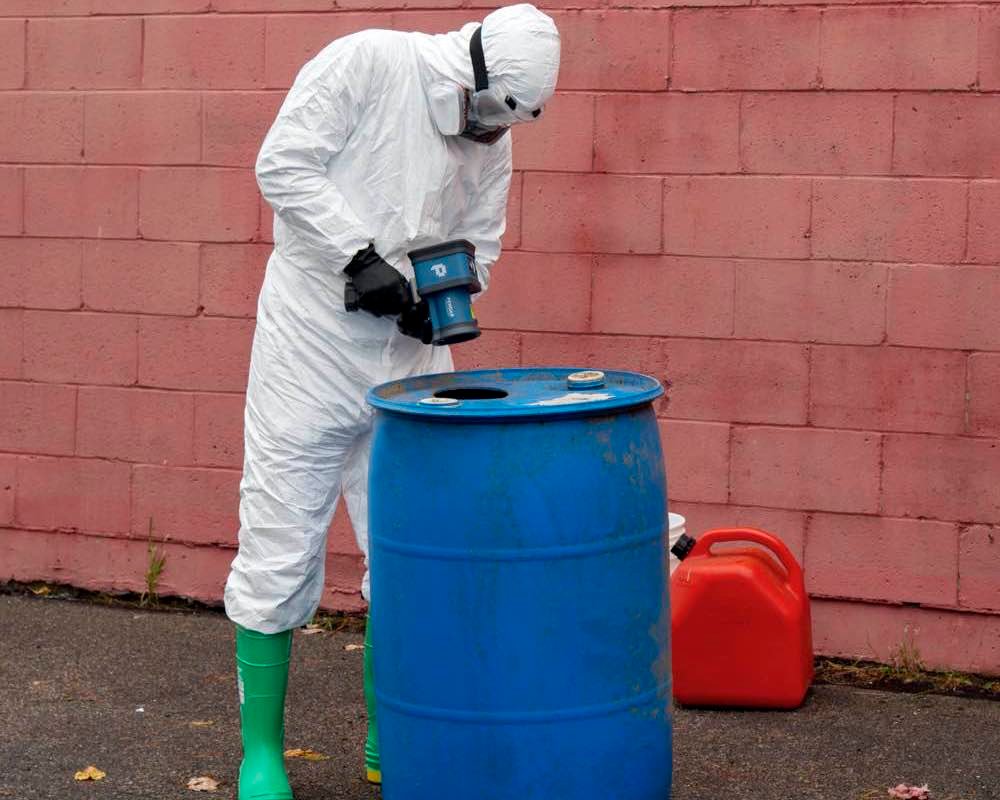 Reach farther
Handheld, short-range (up to 6 feet/2 meter) standoff point-and-shoot measurement.
Reach deep into a barrel through an opening, with no sampling required.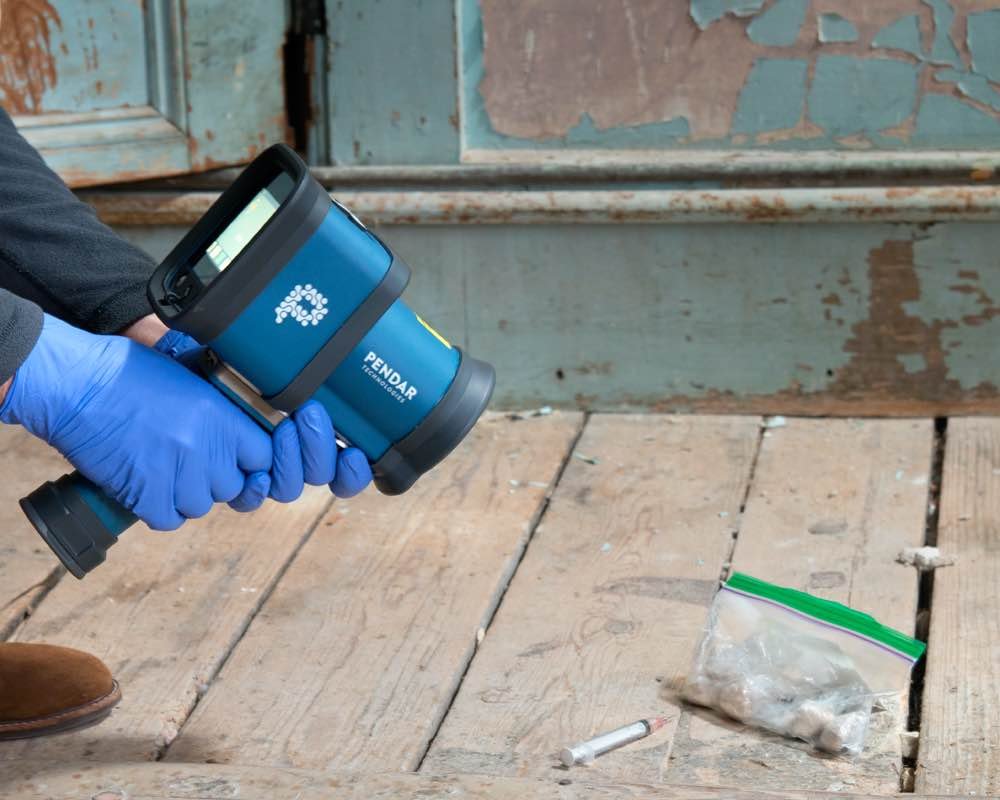 Stay safer
Class 3R laser; no laser safety eye protection or special training required.
Minimal ignition risk with black powder and sensitive primaries.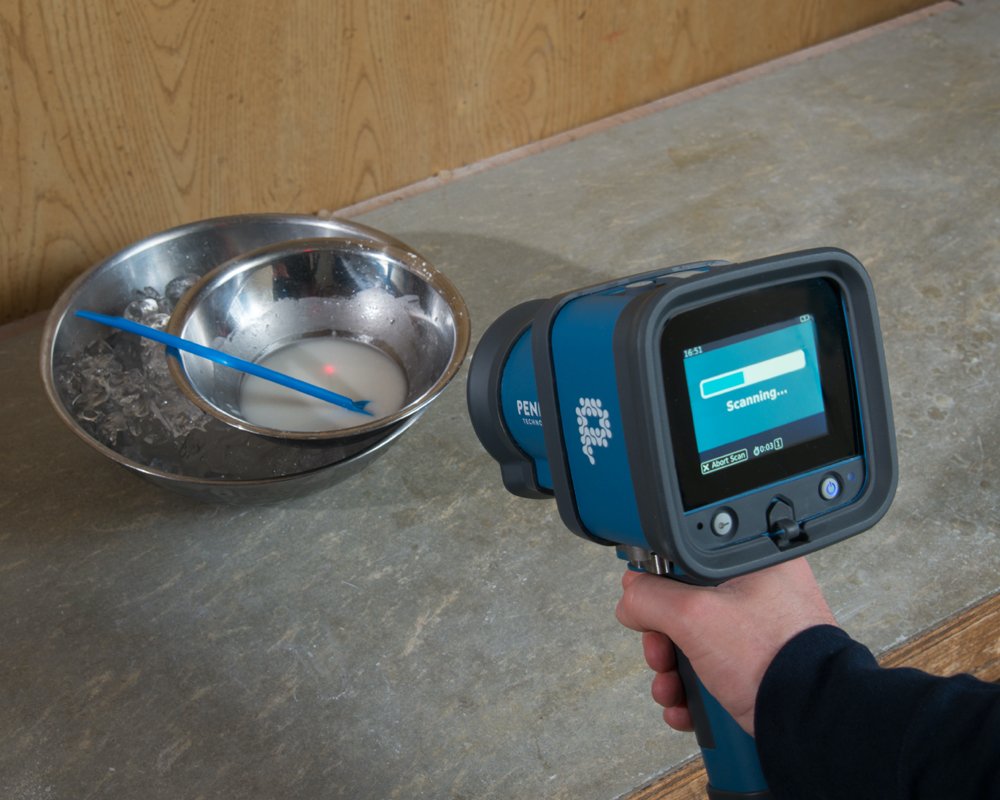 Dark or highly fluorescent materials identified in <30 seconds, white powders in 5 to 10 seconds.
Rapid analysis using advanced algorithms and powerful embedded processor.
Through Barrier Analysis
Safely identify chemicals through clear and translucent obstacles.
Pendar X10 can be used at a standoff distance of up to 6 feet (2 meters) and can be used to identify liquids or solids through translucent glass and plastics, including glove boxes and fume hoods. By removing the need to closely approach unknown chemicals, Pendar X10 gives users an unprecedented level of safety.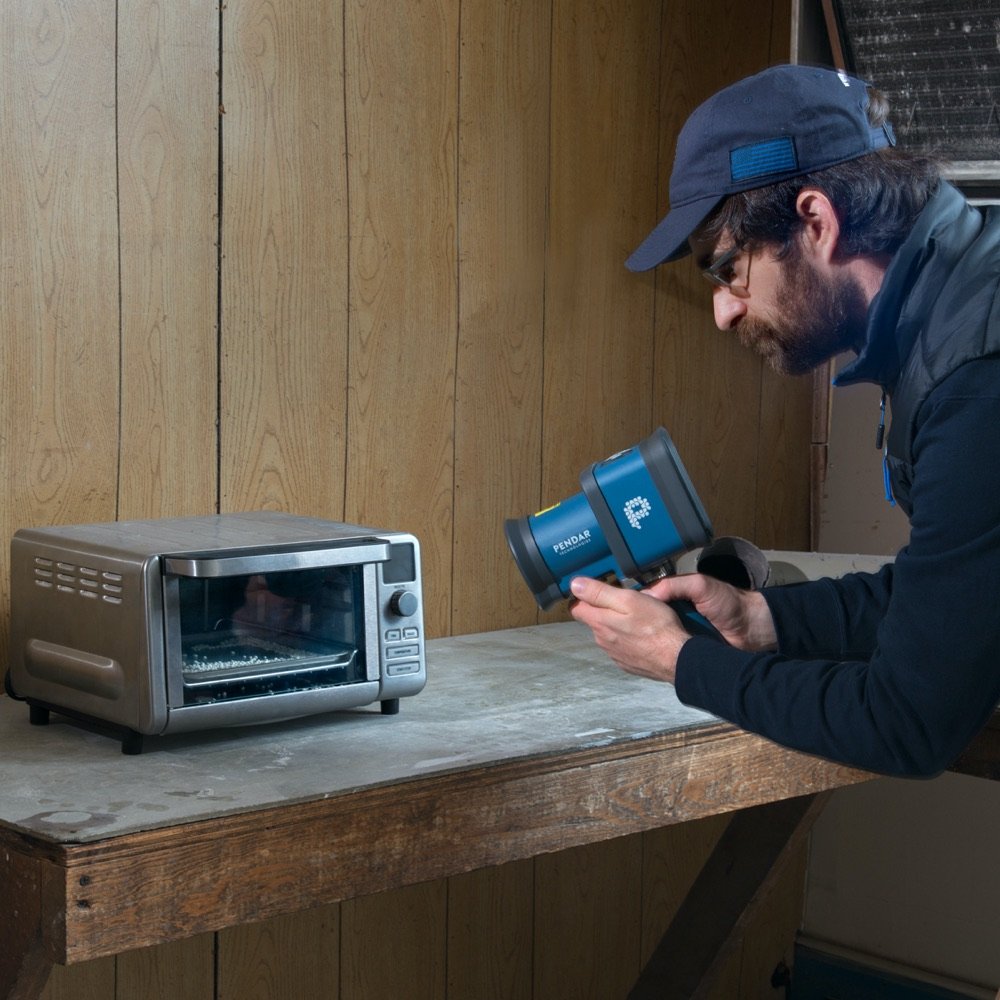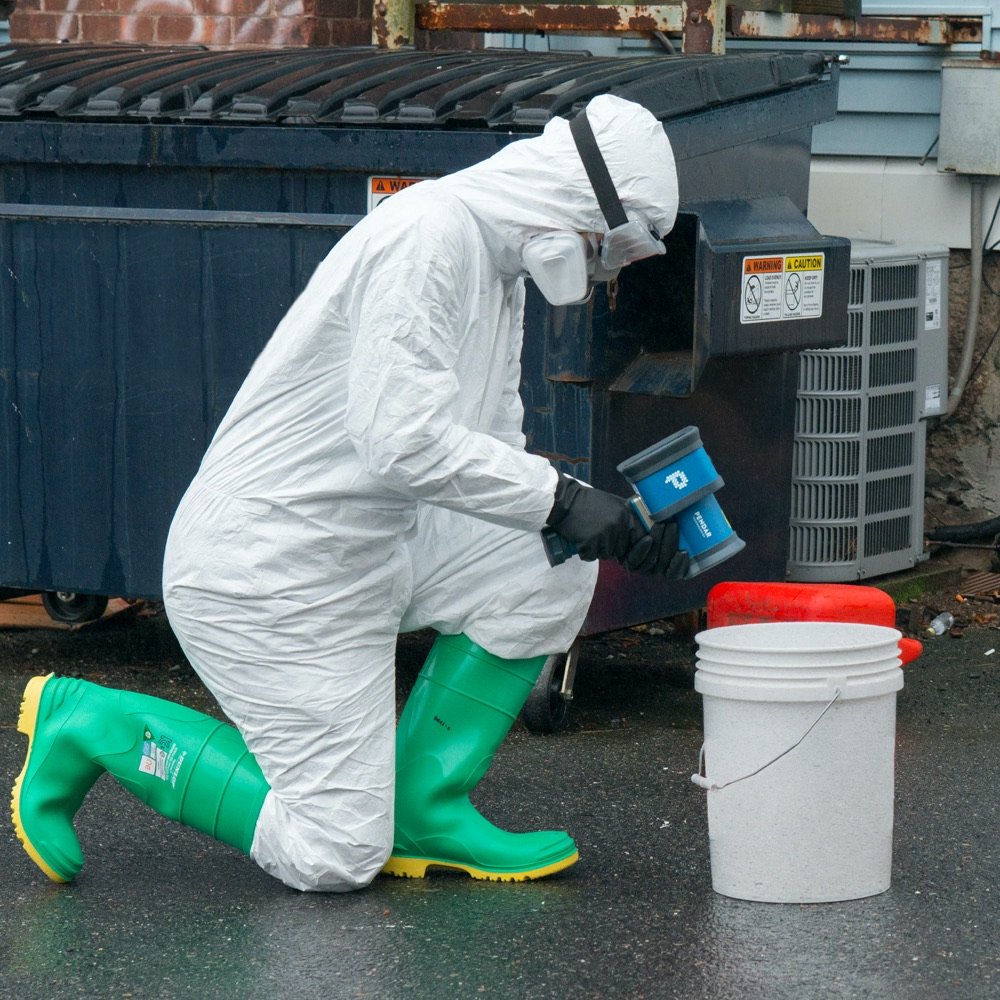 No Sampling Required
Conveniently measure materials deep into containers without contact
No vials, probes or detector strips are needed for Pendar X10 to accurately identify unknown chemicals. EOD and HAZMAT personnel can remain protected from accidental exposure or contamination while measuring hard to reach samples. Eliminate any risk of cross-contamination by keeping the analyzed material untouched.
Measure Dark Materials
Accurately identify dark and sensitive materials
While Raman detectors often have a significant risk of igniting combustible substances, our unique technology can safely identify black powders and other sensitive primary explosives. The Pendar X10 does not focus the Raman laser beam on one small spot, risking dangerous temperature levels. Instead, a novel optical system rapidly moves the laser spot across a larger area for measurement, preventing any particular sample area from reaching the ignition point. The laser system includes an automatic shut-off if an anomaly is detected in the laser motion, providing another critical level of safety.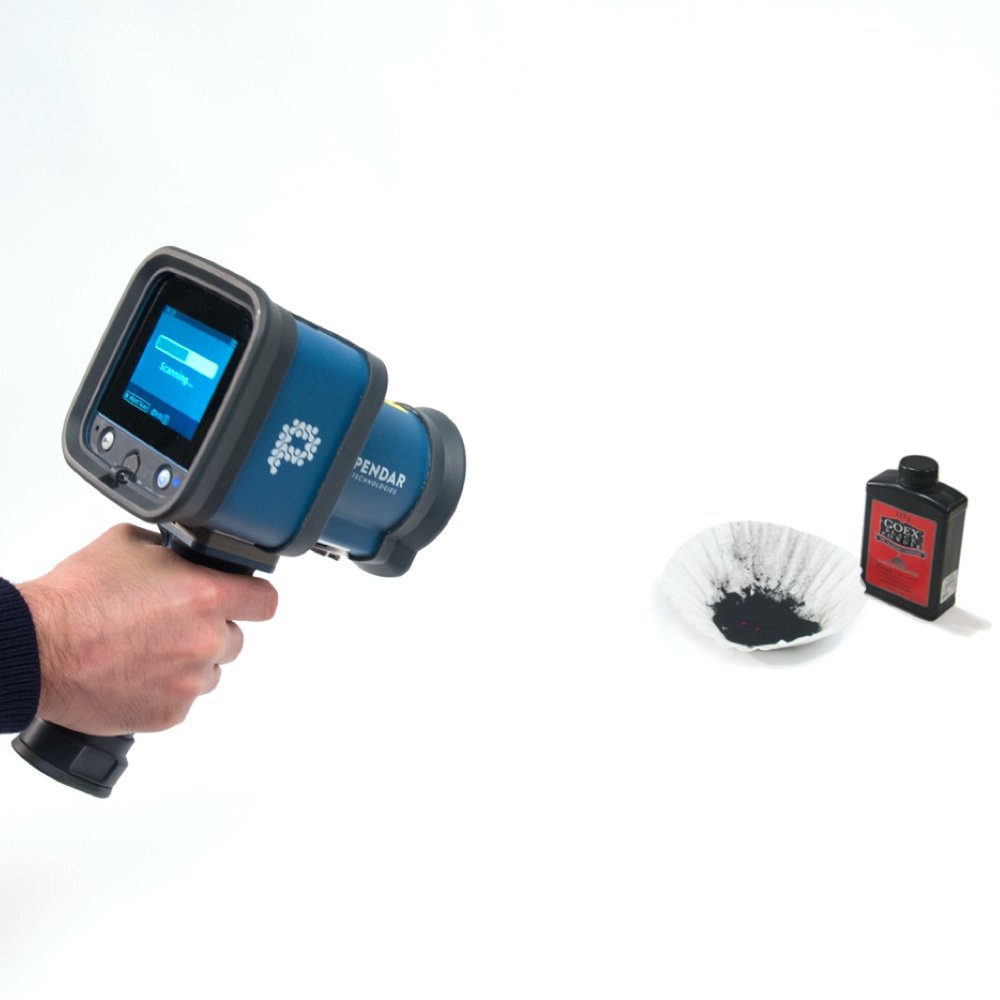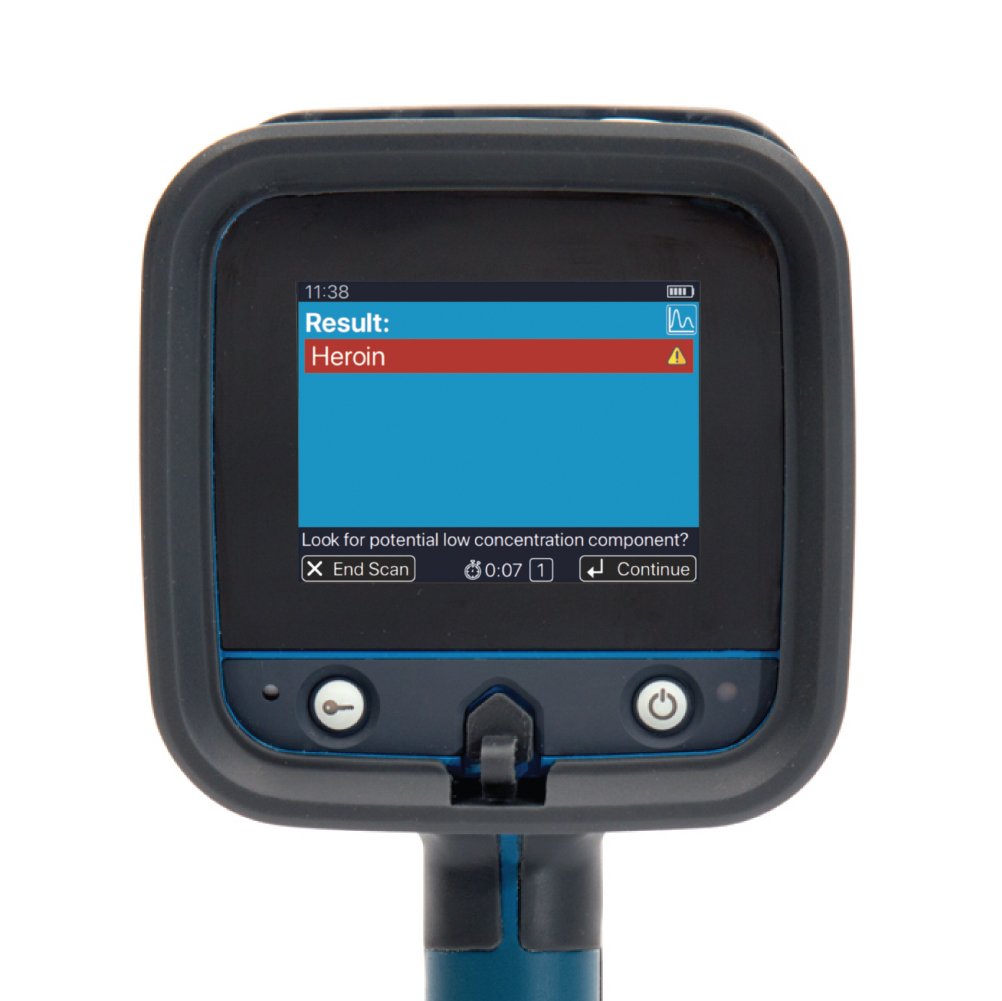 Next Generation Raman
Rapidly identify highly fluorescent materials
Overcome the limitations of 785 nm systems without the drawbacks of 1064 nm systems for the most challenging samples. Pendar X10 offers speed and accuracy when identifying even highly fluorescent chemicals such as opioids, including heroin and fentanyl. Our breakthrough Difference Raman technology, combined with our advanced algorithms, delivers this capability while maintaining rapid measurement speed for non-fluorescent samples, with no compromise on size, weight and power consumption.
Maintain Scene Integrity
Rapidly collect evidence, leaving the site untouched
With Pendar X10, first responders and investigators can identify chemicals in a clandestine laboratory quickly to determine the right course of action, while preserving physical evidence and avoiding contamination. Pendar X10 allows investigators and first responders to accurately identify the level of risk presented by unknown chemicals.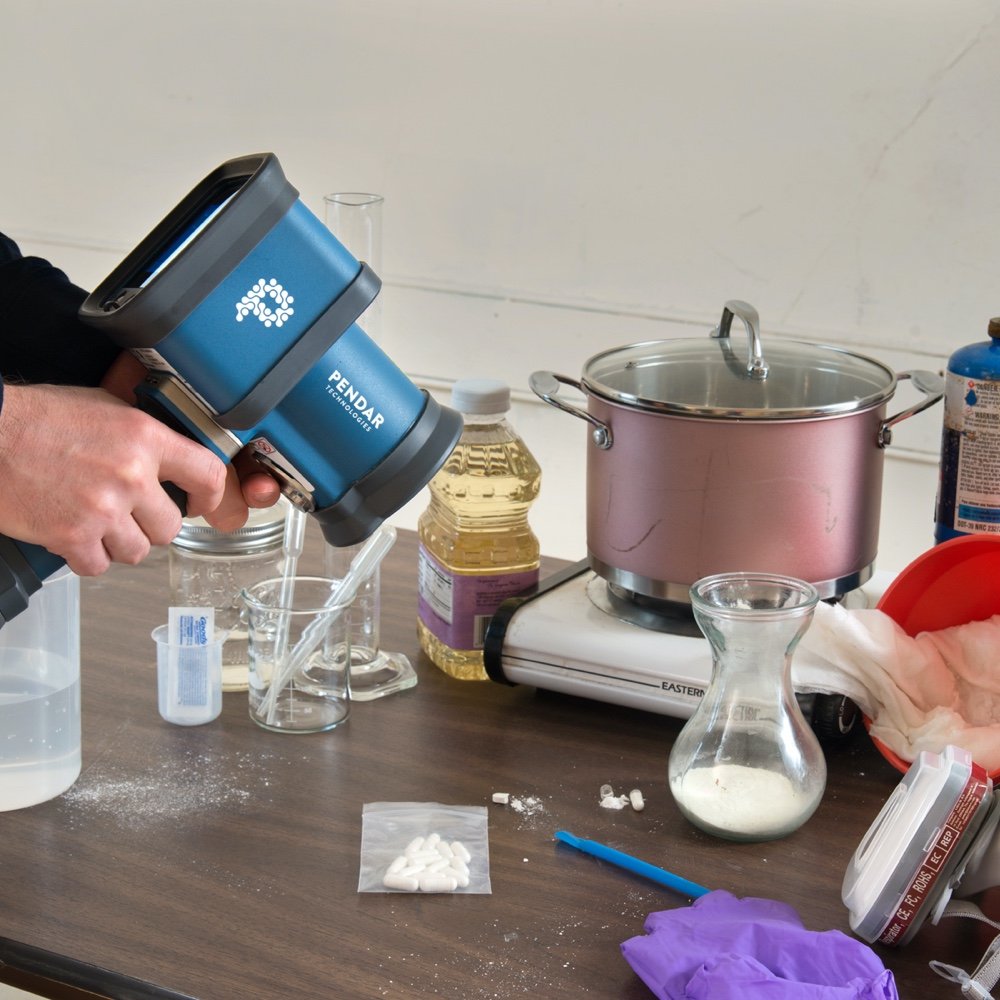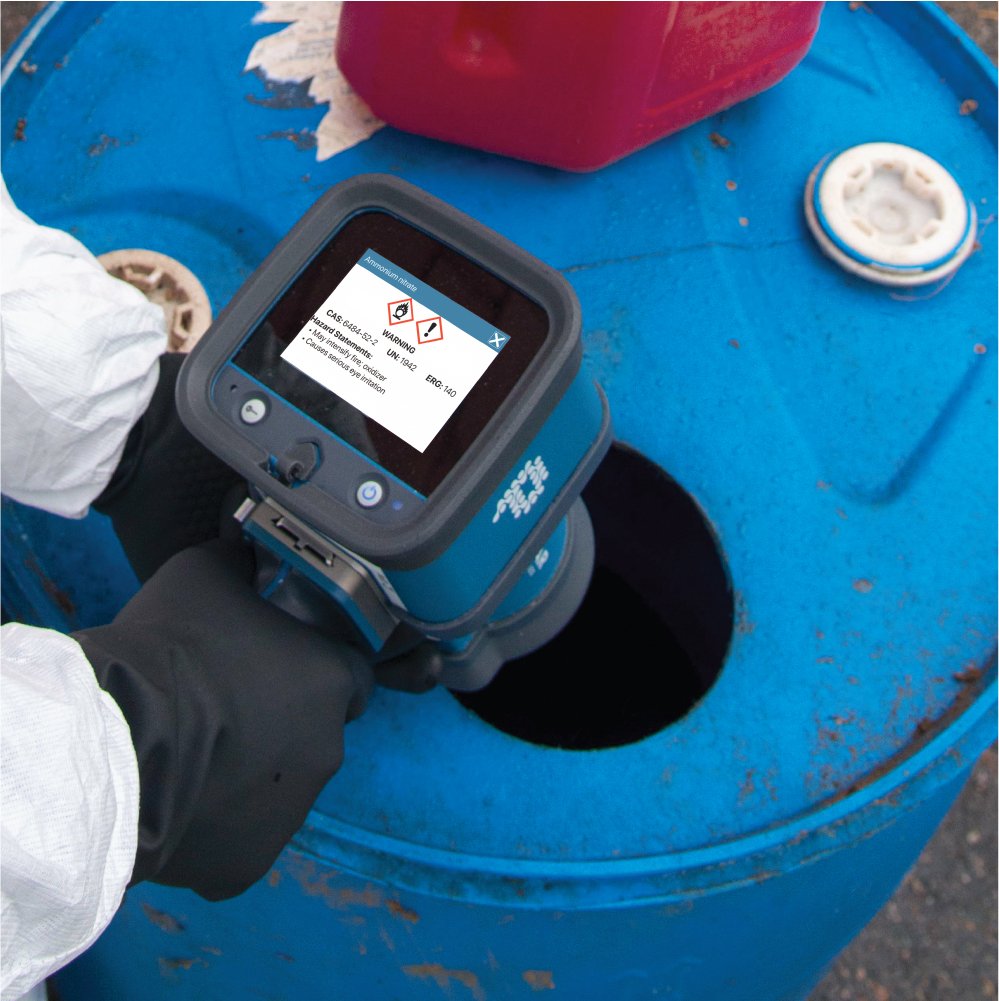 Field Use Ready
Clear information where it matters most
Pendar X10 is lightweight, rugged, and portable, with a battery that will last for 2 hours of continuous measurements. The handheld tool supports single-hand operation and the standoff distance is adjustable from 1 to 6 feet, adapting to the environment and situational needs. Pendar X10 works in temperatures ranging between -20C and 40C (-4F to 104F). Results are presented with a simple interface displaying the key safety information you need.
UGV Mount Available
Remotely identify chemicals, using unmanned ground vehicles
For the highest risk situations, Pendar X10 can be mounted to UGVs, allowing true remote identification of chemical or explosive threats. Using our UGV adaptor module, Pendar X10 can be integrated with the various robotic platforms in use by EOD teams and first responders. Contact us for more information on the various integration options, optimized to the robots that you use.