Keeping Correctional Facilities Safe
Detect Illegal Drugs and Contraband – without Opening the Mail
Increasingly, personal and legal mail is being used to smuggle hard to detect illegal drugs and contraband, particularly drug-laced papers, suboxone strips, and small quantities of powders and liquids into the inmate population.
Significant man-hours are devoted to mail screening, yet harmful substances continue to be missed. The problem is pervasive, straining limited correctional staff and resources, harming officers, and contributing to inmate violence, overdose, and death.
Real-time, Accurate Detection
The MailSecur desktop scanners display real-time video of the contents concealed inside envelopes, parcels, magazines, books, and other types of packaging. Unlike X-ray machines that only produce 2D, static images, and use harmful radiation, MailSecur uses safe T-rays allowing the operator to freely manipulate the object to obtain alternate views in 3D. 
MailSecur's real-time, dynamic imaging allows existing staff to quickly become proficient in detecting contraband without the need for extensive training and special certification or safety precautions required for X-ray.
Typical Mail Items Scanned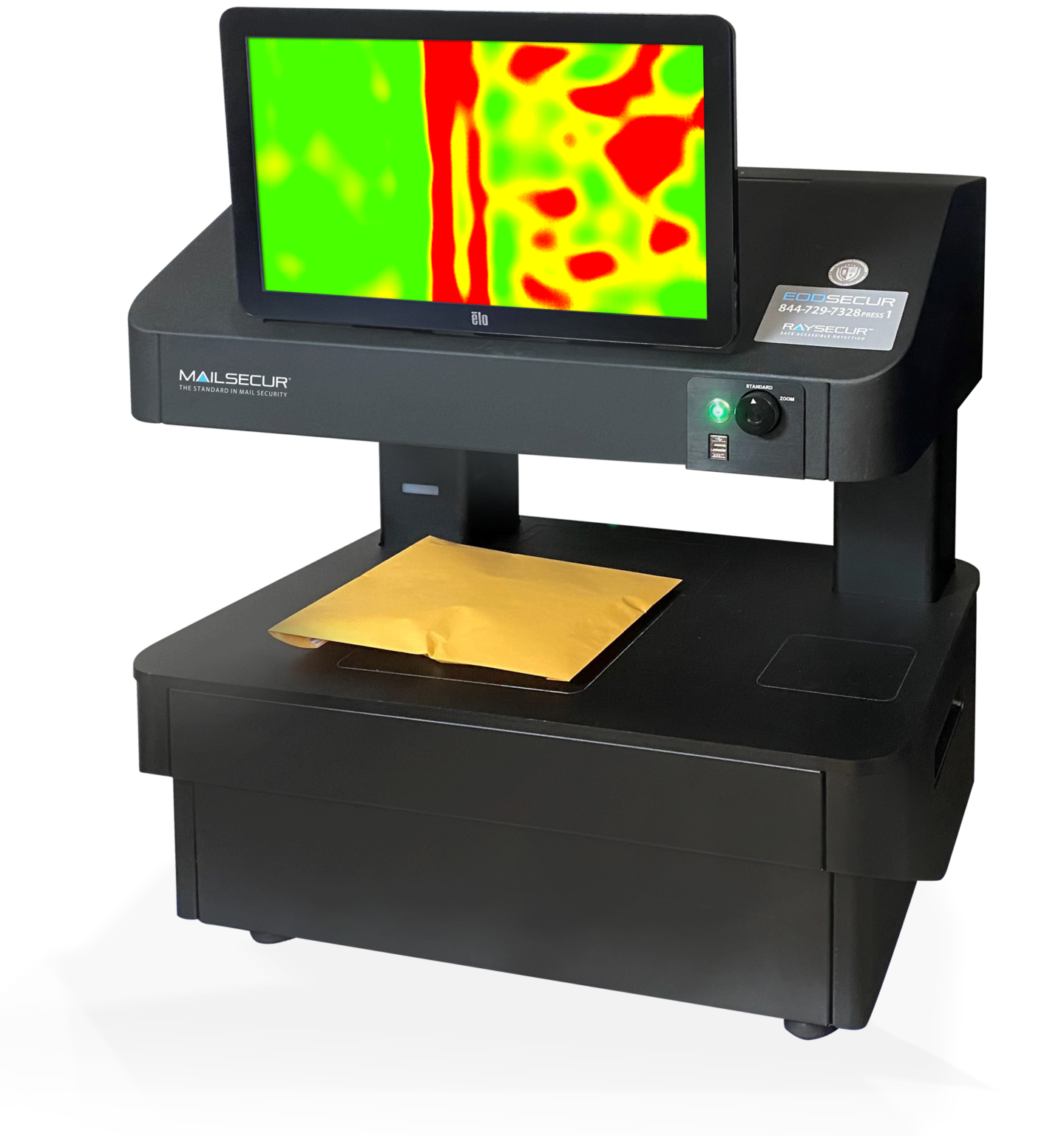 Simple, Real-Time Detection of Treated Paper
Untreated paper displays as green, while laced paper will present as yellow
or red depending upon the level of saturation.
Correctional facilities are struggling to stem the flow of drugs into prisons and jails, particularly papers soaked with drugs and other harmful substances. 
When dried, the drug-laced papers can be undetectable to humans, making the papers an ideal substrate for smuggling. 
When paper is treated with drugs, it changes the way the paper interacts with the T-rays, which enables the MailSecur® scanner to detect the anomaly – without anyone having to open the mail.  
24×365 Expert Threat Analysis Support
Every once in a while an extra set of eyes is needed and that's where our EODSecur support service comes in. Anytime a suspicious item is identified our team of former military-trained EOD specialists can remotely access the images and video to assist in the detection and identification of substances.
Detects All Forms of Illicit Drugs and Contraband

Drug-laced papers

Suboxone Strips

Powders

Liquids

Electronics

Contraband
Detect dangerous items in just a few seconds

This eliminates the need to do your mail screening in a remote location. 
MailSecur is the superior solution for detecting hoaxes, such as powders, liquids, and other threats that have eluded traditional detection equipment.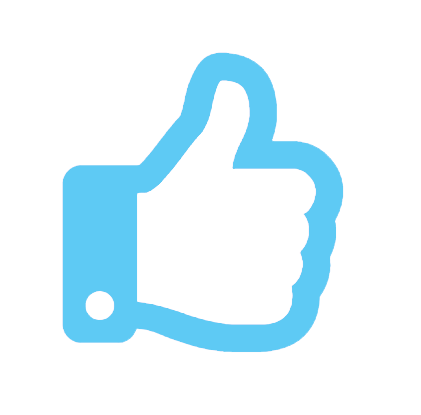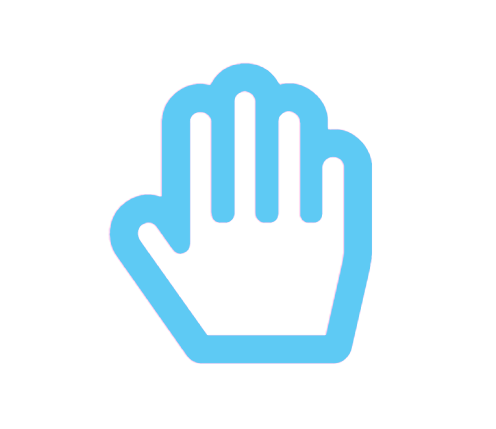 Scalable solution for multiple locations

MailSecur can easily be moved within your facility or even to other locations.

MailSecur is the only scalable mail screening solution that can easily be deployed across multiple sites and geographies.

MailSecur is only 3 feet tall and wide. Set it up on a table with a standard power outlet.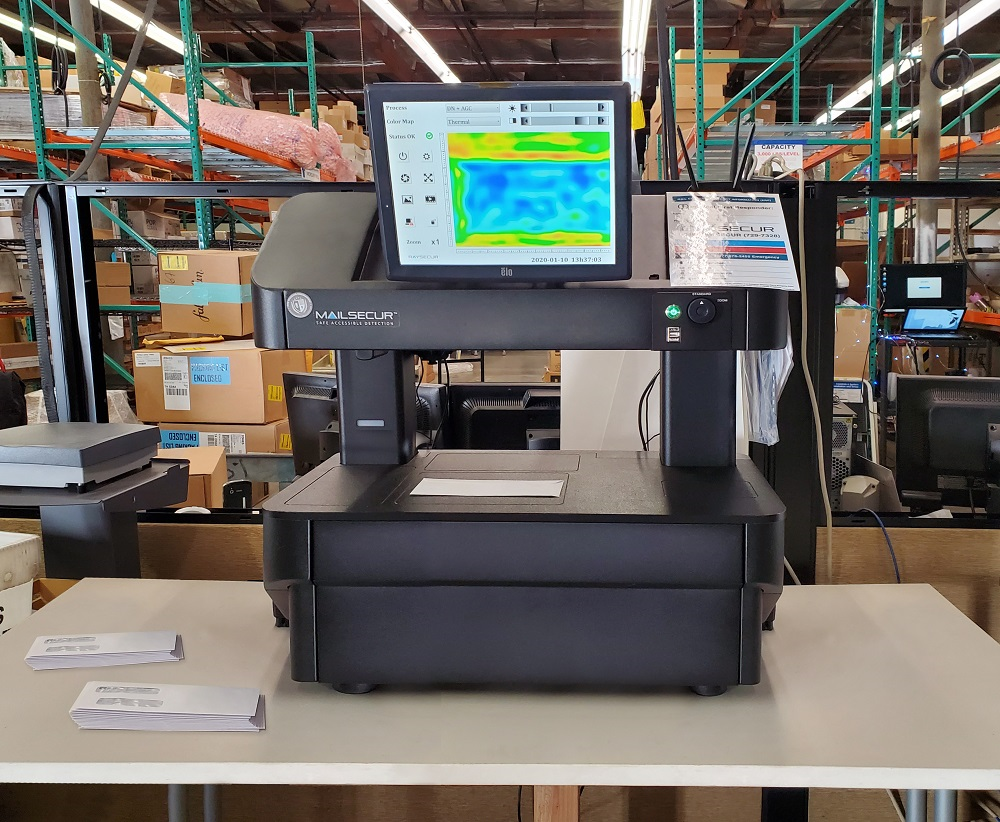 Why should only one or two
of your sites have safe mail?

MailSecur is revolutionizing mail inspection by eliminating cost and technical skills as barriers to affordable, reliable mail screening. MailSecur is the first scalable solution to ensure that all of your sites are protected.
| | DHS Guidelines | MailSecur | X-ray scanners |
| --- | --- | --- | --- |
| NarcoticsSoaked paper, Suboxone, Fentanyl, K2, Oxycodone, cocaine, methamphetamines | | | |
| PowdersAnthrax, ricin, bleach, and hoaxes like sugar or baking soda | | | |
| LiquidsDrugs, Kerosene & fuels, Muriatic & acids, Mercury & hazards | | | |
| ChemicalPoisonous vapors, aerosols, liquids, and solids | | | |
| BiologicalInfectious diseases with the potential to spread | | | |
| RadiologicalHigh-energy radiation materials that have adverse health effects | | | |
| ContrabandItems prohibited in courts or corrections facilities: stamps, utensils, etc. | | | |
| Illicit ItemsWeapons, firearm components, electronics, smuggled items | | | |
| NuclearExplosive devices utilizing a nuclear reaction | | | |
| ExplosivesImprovised explosive devices (IED), pipe bombs, and related threats | | | |